Black Iris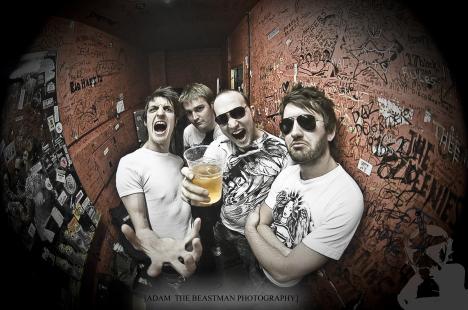 Black Iris are a four-piece Metal-core band from Guildford in Surrey. Hailed by Unsigned Band Review as "2010's One to Watch". They are inspired by metal-core legends Killswitch Engage, Bullet for My Valentine and 36 CrazyFists among others.
Formed in 2005 from the ashes of their own individual bands, Black Iris has been through many transitions. Originally named 'Lift', the band re-named and re-branded when Johno joined the band in late 2006 and became Black Iris. The name signifies the bands belief in beautiful music with destructive intent, melodic harmony with deep rhythmic breakdowns. They have gigged up and down the country with bands like The Blackout, Breed 77 and Julien-K as main support on the London leg of their European Tour, as well as being named Guildford's Best Band two years running.
Since releasing their debut single 'It's Only Just Begun', the band have moved to a new level and have now released their newest EP that is self titled, recorded at Maple Leaf Studios. They have just finished shooting video for their next single 'Hearts Still Beat' and are gearing up to play the festival circuit this summer!
Location
Guildford, Surrey - England.
Similar Artists
Killswitch Engage, 36 CrazyFists, Bullet For My Valentine.