Seasonal
Seasonal music CDs from new unsigned indie bands, groups and artists.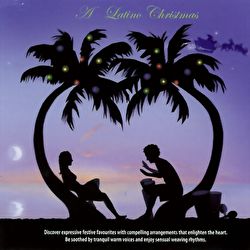 Undercover Entertainment - A Latino Christmas
Experience an enduring surprise of exotic and intimate creativeness to old favourite Christmas songs. This undercover team give you over an hour of jubilant delightful sounds that keep you feeling cheerful and alive. Simply unique and I highly recommend it as a wonderful new addition to any stocking this year.
Listen
Smooth, mellow vocals compliment the beautiful background instrumentation on this CD. Wonderful harmony vocals and great Christmas song selections, such as Winter Wonderland, Have Yourself a Merry Little Christmas, Silver Bells, I Saw Mommy Kissing Santa Claus and other Christmas favourites. A rare treat!
Listen