Bob Dee With Petro CDs
Bob Dee With Petro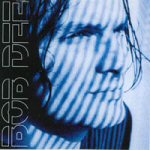 Thoughtfull, catchy pop in the Lenny/Sugarcult vain, enhanced by powerful, inspired hard rock singers such as Cheap Trick's Robin Zander.
When Bob Dee got the call from legendary producer Nick Blagona (Deep Purple, Tea Party) to come to Toronto Canada to record his songs, he was on a plane the next day with guitar in hand ready to rock. Now included in his EP a bonus track the hit single Never Stand In Line recorded at Metalworks studio in Toronto Canada.
Similar Artists
Sugarcult, Lenny Kravitz.