Judy Clark CDs
Buy the complete collection on CD for £21.97 + delivery
Judy Clark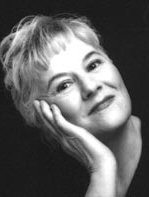 Smooth, mellow vocals compliment the beautiful background instrumentation on this CD. Wonderful harmony vocals and great Christmas song selections. A rare treat!
I love to sing more than anything else, it is my soul's deepest passion - but I truly believe that God does not give us our special talents or gifts for our own personal pleasure. They are to share with others so we can encourage and uplift!
Though I am originally from Montana, I spent the majority of my adult life in the beautiful Seattle area. While there, I held a position at Boeing for over 10 years, but always felt trapped. I really wanted to tap into my creative side.
Believe it or not, in the very beginning of my music career I started with karaoke! This informal start lead me to writing both lyrics, and then melodies - which then lead to recording some of my own original music, alongside such timeless classics.
Over the years I sang in various choirs, performed for several hospitals, taught voice lessons, and even competed in a Star Search competition in Los Angeles, 2002.
Official training includes:
6 years voice lessons under the tutelage of Maestro David Kyle.
Instructed in breathing, Lutgen/Vaccai, pitch, projection, performance and presentation, and life skills.
3 years piano lessons (Josephine Gardner)
The Music Business (Kingdom Child Moody)
Acting/Monologue Seminar (Duk-Lit Productions)
Jazz Clinic (Ernie Watts and Lew Soloff)
Flathead Valley Community College
Skagit Valley Community College
Seattle Pacific University
Green River Community College
Location
Sequim, WA - USA.
Similar Artists
Nora Jones, Bette Midler, Patsy Cline.