The Kab CDs
The Kab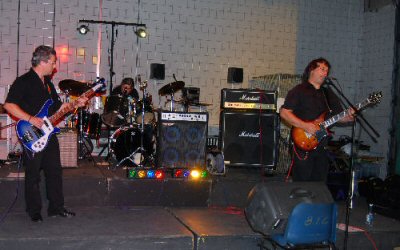 3 piece band from Halesowen West Midlands UK playing original blues influenced rock ( we are not a blues band ) and piano based ballads... featuring the music of Kevin Ashcroft who is on vocals and plays guitar and keyboards. TheKAB have appeared live on BBC radio WM in the West Midlands and have played in Hamburg Germany.
Kevins haunting guitar playing and atmospheric piano playing sets the tone for the album with songs of lost love and heartache, however, the track 'So This Is Rock n Roll' shows the versatility of theKAB by playing uptempo rock n roll.
The 'You Gave Me The Blues' album showcases the songs played by theKAB both in the UK and Germany with Pete Taylor on Bass and Tony Smith on drums.
Location
Halesowen, West Midlands - England.