Maria Daines CDs
Maria Daines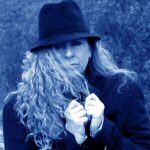 A collection of good time songs, from rock n' blues to country & soul, this record is full of passion. Maria Daines has been described as a poet of the barroom.
This is no biography, this is a woman who sings with her heart in her mouth. If you want to know more about Maria Daines then listen to her music
Location
Cambridge - England.
Similar Artists
Melissa Etheridge, Tina Turner, Elkie Brooks, Maggie Bell, Janis Joplin.