Michael Green CDs
Michael Green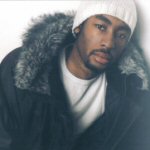 Michael Green is a man who loves writing songs and for many years he has been studying and developing his craft which has culminated in the album OneEighty. A Man who has many Influences from all styles of music that he integrates in his own way.
OneEighty is an album that possesses songs with a real melodic RnB, Soul flavour. Songs that are bursting with pop hooks that will melt your heart no matter how hard you try to fight it!
From the futuristic sounding opening track Tonight, to the beautiful Strings laden closing song Without You this is an album of different vibes that you will not be able to resist.
This Album was done to showcase Michael Green's ability as a songwriter as he would love to write for and work with other artists
Location
Bedford, Bedfordshire - England.
Similar Artists
Craig David, Lemar, Justin Timberlake, Usher, Taio Cruz.