The Moscow Riley CDs
The Moscow Riley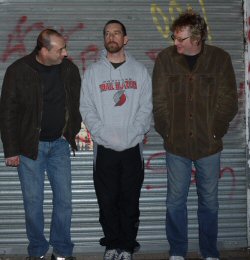 The Moscow Riley, what's it all about Vladimir? A Bitter cold Month in the Siberian Gulag? A Cloudless English Summer Sky? A flash of Lightning on the Boogaloo line?
We are a three piece Rock/ alternative Band from Kent UK.
Unbelievable POWER! and delicate ditty's in a compact living space! You know your gonna love it!
Location
Margate, Kent - England.