No Room to Breathe CDs
No Room to Breathe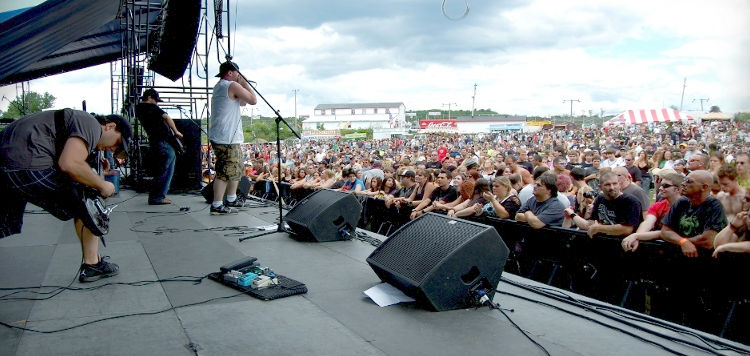 No Room to breathe is a 4-piece alternative metal band that formed in 2009. The band consists of Frank Puca, Anthony Masters, Alfredo Perez and Ed Loguercio.
Anthony recruited Frank and Alfredo from previous bands, the trio then found Berklee graduate Charlie Silva who was later replaced by Ed. Their music is often described as having powerful angst with an onslaught of changes in dynamics, sometimes haunting melodic soundscapes, and often addressing issues in society, personal emotion, or everyday life all delivered with passionate energy.
No Room to Breathe played their first show together in September of 2009, later followed by the release of a 3 song demo. Since then they have performed with national bands such as Shinedown, Puddle of Mudd, Chevelle, Nonpoint, In This Moment, Taking Dawn, Anew Revolution, Powerman 5000, Since October, Saving Able, Tantric, Sevendust and 10 Years. In 2011 they released a 6 song EP with the following tracks: No More, Bleeding Again, Clinch, Lap Dog, Public Light and Unable, which was soon followed by radio appearances, interviews and airplay on major radio stations. No Room to Breathe continues to perform live and spread their passion and love for music.
Location
Boston Massachussets, U.S.A.
Similar Artists
Tool, Staind, Pantera, Perfect Cicle, Killswitch Engage, Deftones