Patrick Vega CDs
Buy the complete collection on CD for £18.00 + delivery
Patrick Vega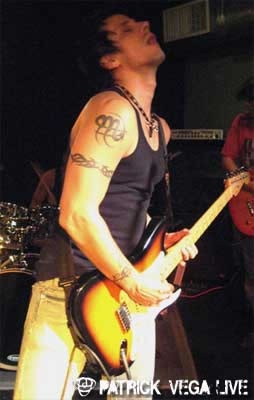 Where The Guitars Are The Vocals.
PATRICK VEGA: Instrumental ROCK Music in a cool & accessible package.
Patrick Vega is an Austrian-American Rock guitarist. His music is "Modern Instrumental Rock: Where The Guitars Are The Vocals.
"Vega has 2 albums out: "Freefall Faith Firestorm"(2007) & "8 Bullets"(2009).
WHAT THEY SAY:
"Structured rock songs, heavy riffs, melodic lines and a lot of taste and skilled production."
(Guitar 9 Records, SEPT'09)
IF YOU DIG ROCK GUITARS BUT DON'T WANT TO BE GUNNED DOWN WITH 1,000,000 NOTES, THIS IS FOR YOU!
Location
Los Angeles, CA - USA.
Similar Artists
Joe Satriani, Alice In Chains.