Ron Bowdery CDs
Ron Bowdery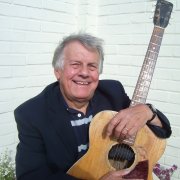 The CD is of music inspired by beautiful county of Kent, the Garden of England. Cantii is the tribe that gave Kent its name.
Ron worked with Joe Meek, the legendary record producer - UK's 1st independent record producer. who had many hits. Joe's hits included "Telstar" which reached the top 10 in the States as well as reaching No 1 in the UK.
Worked with Jack Beverstock, who produced many of Dusty Springield's early hits. Ron worked with many top top stars; including Gene Vincent, Englebert Humperdinck, Joe Brown, Nero and the Gladiators, John Leyton, Johnny Kidd and many others.
Tracks from this CD have been featured on BBC Radio Kent, where Ron has also been interviewed.
Location
New Eltham. London/Kent borders.
Similar Artists
Steely Dan, Pink Floyd and others.