Rosemary Rebecca Swan CDs
Rosemary Rebecca Swan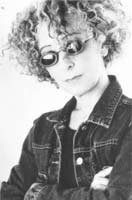 A record bought In the 60s and 70s, usually meant, engrossing yourself not only in the songs, but you also had to kick back, lyrics to hand, and completely immerse yourself in every word of every song on the record. This… you would do until you had become a part of that record, and every fibre of it had become a part of you. picking over nuances and meanings that then became references in your own life. "mid life" (and the definitive break up) is such a record. Sit back, experience it, and with booklet to hand, take it in, take it on! let it happen!
• 1st Prize : ESSEX RADIO British National Rock Song Festival:SONG TITLE: WE FEEL THE PRESSURE; £1000+ RECORDING EQUIPMENT AND MICROPHONES.
• 2nd Place Finalist : TDK Songsearch in association with Making Music Magazine. SONG TITLE: WHO TO LOVE WHO TO TRUST Closer but no cigar.
• 1st Prize : National Music Day Songwriter Of The Year (Directors: Harvey Goldsmith and Mick Jagger) my wonderful day out with nicky chapman and Harvey. 1st. the nationwide decider on best song, turned out to be my song: "TITLE: LIVE IT NOW" followed by, press, tv & photos on the log flue at Thorpe park. (lovely…)
Opening/Closing Theme Tune For Japanese Manga Animation Video - "Catgirl Nuku Nuku" Distributed By Paradox Films. SONG TITLE: CREATIVE SURVIVAL. Have to admit I knew nothing about "manga" but recording at the BBCs bush house, made me really feel that my talent and hard work was finding a very positive range.
Subsequent appearances at the Conway hall London.
CO-WRITER WITH JAPANESE ARTIST JOE HISAISHI Published by Fuji Pacific ALBUM TRACK : MISTRAL (Seasonal Wind) ALBUM TITLE : LOST PARADISE. I was commissioned through virgin records, to supply the lyrics and top line melody for the top selling japanese artiste joe hisaishi, who I never met.
SONGWRITER FOR CD SINGLE BY "OPTIMYSTIC" Released by WEA Records TRACK TITLE : BEST THING IN THE WORLD: Red carpet treatment for me, as warner brothers then managing director clive black, (son of world famous lyricist don black) picked out my song: "best thing in the world" from however many thousand others, to be the launch pad for warners wonderboyband "optimistic"
SONGWRITER FOR CD ALBUM BY SAMANTHA FOX Published by EMI ALBUM TRACK : LOVE MAKES YOU (WHAT YOU ARE) ALBUM TITLE : 21ST CENTURY FOX
CO-WRITE PROJECT with D.REAM principal writer tim heggarty: (Things can only get better: shoot me with your love) CO-WRITE PROJECT with BEN BARSON : SONGWRITER FOR GABRIELLE : (give me just a little more time)
COMPOSER, ARRANGER, PRODUCER FOR CD ALBUM BY BRILL Published by BRILL Publishing ALBUM TITLE : CREATIVE SURVIVAL
• 1ST PRIZE : GIBRALTAR INTERNATIONAL SONG FESTIVAL - SINGER/SONGWRITER/PERFORMER
SONG TITLE: WHO TO LOVE WHO TO TRUST. Albert Hammond is one of the most successful songwriters in the world. For me to win the first Gibraltar song festival, (which as an authentic gibraltarian, albert set up himself in his homeland) gave me more belief in my growing ability to turn out lyric and melody (of the highest calbre) (as somebody said to me!) £4000-00 prize money wasn't very upsetting either.
• 1ST PRIZE : LONDON SONGWRITERS SHOWCASE - SINGER/SONGWRITER/PERFORMER (THE BEST OF THE BEST) OF THE YEAR: SONG TITLE: LAST LOVE SONG.
this was definitely a huge feat relatively speaking, as it was at the marquee club in London, every budding song writer and their mother would turn up over the months of the year. There was huge competition, and at the end of every month, the best of the month was chosen by an invited music industry guest panel, 1 or 2 a+r guys didn't vote for me, but there were always enough votes from other panellists to recognise my talent and push me through above the rest and I came out as top song writer and performer of the year.
IM VERY PROUD OF THAT. And it reinforced once again that my belief in myself was true.
REGULAR LIVE GIGS IN LONDON & NATIONAL CIRCUIT
SESSIONS AND PERFORMANCE
RADIO LONDON LIVE : Live Set and Discussion as Artist / Writer CMR (COUNTRY MUSIC RADIO) : Live Set and Discussion as Artist / Writer Listen to a snippet from the CMR set here LIBERTY RADIO : Live Set and Discussion as Artist / Writer
NON-MUSIC WRITING
PRS PUBLICATION - Article on Songwriting Masterclasses in Colleges and Schools (July '98)
SESSIONS AND PERFORMANCE (Television and Venues)
TELEVISION: TOP OF THE POPS / BBC1 Background Vocals - Take That (on the day Robbie left) 5000 little voices screamed (we still performed)
TELEVISION: BRIT AWARDS / LONDON DOCKLANDS ARENA Performance Art – Pulp aka (Jarvis moons at Michael Jackson) as with "take that" the cameras always find me a front spot, I think they like my hair!
TELEVISION: THE WEEKEND SHOW / LWT Vocals - Joan Collins Interview: very interesting for my CV, as the song we sang to joan, we'd never heard ten minutes before we went on air. 2 guys had made up this ditty in joans honour about how georgeous they thought she was. But they weren't singers so they got in the professionals . sailing close to the wind kind of sums it up, but actually, it went great!
TELEVISION: SMASH HITS POLL WINNERS PARTY (LONDON) DOCKLANDS ARENA - Background Vox once again, singing very professionally to the screams of thousands. And having my frock ripped and stolen by the fans as a souveinir for being in their favourite band.
TELEVISION:STEVE WRIGHT PEOPLES SHOW / BBC1 Background Vox and Performance Art - Take That this was the last stop in a magical mystery tour day, of being taken round to different studios for different shows, none to be broadcast on the day of recording, including 2 top of the pops for 2 different weeks, it was that mad.
• SIR GEORGE MARTIN - VOICE OF PROMISE - Millenium Song Project
Location
London - England.
Similar Artists
carole king, dusty springfield, fleetwood mac, indigo girls.