South Quay CDs
South Quay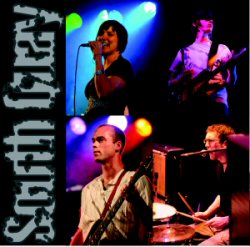 Four piece rock / blues band South Quay stunned the crowd at the opening night of Maryport Blues Festival with their powerful opening set, supporting acts such as Gary Moore, Van Morrison and Eric Bibb.
Since then, the band has had a very busy schedule, going down a storm with the crowds wherever they play.
Their distinctive musical style fuses Keri Farish's powerful, emotive vocals with truly impressive performances from all band members.visit our myspace for contact info, pics, gig listings and full length tracks!
Location
Maryport, Cumbria - England.