Shayd/Ray Wilkins

-

The Colours Of Shayd
Shayd/Ray Wilkins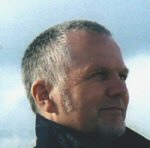 Songwriter Ray Wilkins and singer Shayd have joined forces once again to produce this CD of Pop songs with meaning.
Ray Wilkins was born in England and grew up in Australia.
Artist, Songwriter, Coach, Trainer, Doctor of Natural Medicine, Fellow Royal Society of Arts.
Lives in Belgium.
Member of International Songwriter Association.
The Guild of International Songwriters and Composers.
British Academy of Composers and Songwriters.
Founder of SONGRAYS, an independent songwriting company specializing in songs with a message.
Music was always a very important part of his life, he was strongly influenced by the australian aborigines who believe that every living thing owns a songline or melody. At the tender age of 14 he decided to start up a band called "ultima thule" at that…
Read More about Shayd/Ray Wilkins
Location
Weisten - Belgium.
Similar Artists
Sting, Phil Collins.
Related CDs
Categories
MPN:IOM 034-02