tAngerinecAt

-

Rise of the Underworld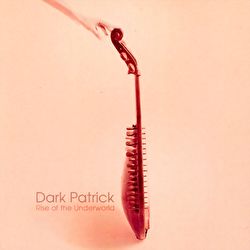 Rise of the Underworld is more that just a piece of music, it is a hypnotic, haunting sometimes eery and other times soothing musical journey into another world. It will pull you in and keep you hanging on till the final note!
Dark Patrick's Rise of the Underworld is a cinematic, conceptual album that ably defies succinct labeling and genre classification. The album is a varied jaunt through successive layers of electronic stimuli, ghostly sound effects, ethereal vocals, and lush organic instrumentation, all threaded together into a cohesive whole that would work just as well as soundtrack, background ambiance, or fully immersive listening experience (try listening to it through headphones in the forest at night - recommended).
Track Listing
tAngerinecAt
Electronic music with amazing hurdy-gurdy.
Formed in Ukraine in 2008 with 6 albums to date this highly unique duet have a big stage presence that draws you in and keeps you coming back for more. tAngerinecAt believe in keeping things relevant taking the inspiration for their socially conscious protest lyrics from the world around them.
Location
United Kingdom
Related CDs
Categories
EAN: 5060114363601