Chris Flegg CDs
Buy the complete collection on CD for £24.00 + delivery
Chris Flegg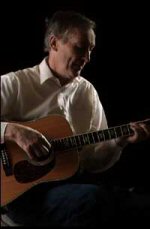 This is Chris Flegg's 2006 album with 15 original songs and one new instrumental tune crammed into one CD to give over one hour of music.
The setting of the songs is deliberately simple, acoustic guitar and voice, to give the feel of live performances, with soprano sax and tenor sax on some tracks used to good efect.
These songs leave you feeling good and cover varied subjects in a way that gives you reason to think about some issues from a new perspective, with some smiles along the way.
Chris is based in St Albans, Herts, and has a background that takes in acoustic music, folk , blues and jazz.
He has five albums available, playing acoustic guitars and doubling on soprano sax.
When not doing solo acoustic gigs, Chris runs a jazz trio and organises a monthly jazz jam session in St Albans.
Location
St Albans, Herts - England.