Noel Miller CDs
Buy the complete collection on CD for £23.97 + delivery
Noel Miller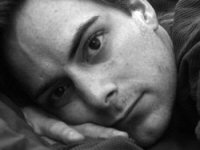 Noel started learning about music from his father who played rock bass, guitar and sang for many years on the club circuit of the New Jersey shore and Philadelphia. Mark Miller was an inspiration that lit the spark for a journey that has taken Noel to the west coast and eventually Denver Colorado. Princeton High school was where it all began as a fifteen year old guitar player learned about jazz and rock from some of the most skilled teachers of the east coast.
Surrounded by the likes of John Popper, Chad Kinchla (Blues Traveler) and Chris Baron (Spin Doctors) Noel had an opportunity to immerse himself in some of the best young talent of the late eighties. Dr. Biancasino was a former college professor of Indiana State University who headed the PHS music department and he took the jazz band (which included Noel) all the way to Berklee College of Music in Boston to take 1st in a regional competition. Joe Federico, a jazz guitarist with numerous album credits gave Noel private guitar lessons when he was young and later he studied voice under Don Lawrence who taught the likes of Bono, Jon Bon Jovi, Sebastian Bach, (Skid Row), Mike Tramp (White Lion), and now Christina Aguilera. Noel opened for Bang Tango, Mr Reality, Blind Melon, Law and Order, and many other bands that were popular on the east coast in the early nineties and performed in front of audiences that numbered several thousand at times and fewer than one hundred at others.
Studio One, Fastlane, Stone Pony, Birch Hill, Red Spot, Cricket Club, Club Bene, Playpen were among some of the better know clubs Noel played in various bands throughout the early nineties on the east coast. With a solid music education he left for the west and focused on his songwriting skills to eventually get regular rotation in 1993 for his song "Blind Eyes" on the SUU college radio station KSUU. After Utah it was on to Los Angeles where Noel recorded "Think A Head" in 1995 featuring a skilled team of excellent musicians, among them Tony Mazza who has played for numerous artists live (The Daz Band) and went on to record with Christina Aguilera (RCA), and Ja Rule (Def Jam). Noel has since played the Palace Station Casino, openers for "The Tubes" in front of an audience of several thousand at the Tropicana in Las Vegas, "April Wine" in the Sam Boyd stadium, and a fourth of July celebration in front of the Stratosphere Hotel Casino on the Las Vegas strip.
Most of his time in Denver has been spent in the studio and the second release "Scalawag" was recorded in Las Vegas and Los Angeles (2000) featuring Mark Molloy on Drums and Ritchie Eddings on bass. "Raise the Sails" came a year later in Denver with the help of local musicians Aaron Brown and Phil Foiles (Tommy Thomas & Mezcla). Meanwhile, Noel was the lead singer for Flex Luther and the Cosmic Soul Surfers playing local venues like The Soiled Dove, Herman's Hideaway, and Cricket on the Hill. "Traditional" was recorded with the help of "Rich Lee" on guitar who later became a member of the band "Above Timberline", a supergroup consisting of 5 lead vocalists each singing harmony and their own songs, once again featuring Aaron Brown's exceptional songwriting skills and some of Noel's original material. Noel has since put together a trio playing local venues with original material of years gone by.
Similar Artists
Don Henley, Bryan Adams, Richard Marx, Journey, Kenny Loggins.