Noel Miller

-

Think A Head

80's Pop Rock with big vocals, flashy guitar, and plenty of synthesizer! Think of Bryan Adams, Richard Marx, Journey and Kenny Loggins.



Track Listing
Noel Miller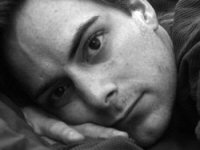 Noel started learning about music from his father who played rock bass, guitar and sang for many years on the club circuit of the New Jersey shore and Philadelphia. Mark Miller was an inspiration that lit the spark for a journey that has taken Noel to the west coast and eventually Denver Colorado. Princeton High school was where it all began as a fifteen year old guitar player learned about jazz and rock from some of the most skilled teachers of the east coast.
Surrounded by the likes of John Popper, Chad Kinchla (Blues Traveler) and Chris Baron (Spin Doctors) Noel had an opportunity to immerse himself in some of the best young talent of the late eighties. Dr. Biancasino was a former college professor of Indiana State University who headed the PHS music department and he took the jazz…
Location
Colorado - USA.
Similar Artists
Don Henley, Bryan Adams, Richard Marx, Journey, Kenny Loggins.
Related CDs
Categories
UPC: 634479464591