Paddy Dargan CDs
Paddy Dargan
I've been playing both solo and in bands for 35 years - mainly on the folk scene. This is my first solo album, and is an attempt to produce an acoustic set with a live feel.
I play acoustic guitar, and suffer from GAS (Guitar Acquisition Syndrome)!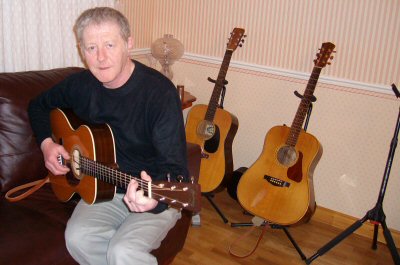 Location
Cookstown, Co Tyrone - Northern Ireland.
Similar Artists
Gordon Lightfoot, James Taylor, John Prine, Mark Knopfler, Guy Clark, Townes Van Zandt, Jackson Browne.