Paddy Dargan

-

Acoustic Indulgence

My first solo album after years of playing with others in bands. It is an entirely acoustic album, with the minimum of processing and simple production. There are 11 original songs and my interpretation of 2 traditional songs.



Track Listing
Paddy Dargan
I've been playing both solo and in bands for 35 years - mainly on the folk scene. This is my first solo album, and is an attempt to produce an acoustic set with a live feel.
I play acoustic guitar, and suffer from GAS (Guitar Acquisition Syndrome)!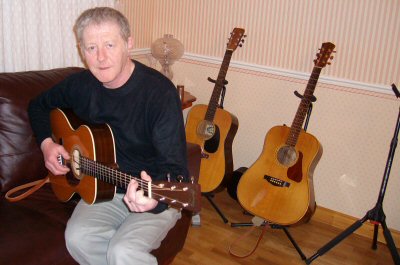 Location
Cookstown, Co Tyrone - Northern Ireland.
Similar Artists
Gordon Lightfoot, James Taylor, John Prine, Mark Knopfler, Guy Clark, Townes Van Zandt, Jackson Browne.
Related CDs
Categories