Todd Mcneal (with Emma Lewendon) CDs
Todd Mcneal (with Emma Lewendon)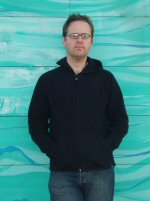 Passionate, lyrical and thoughtful - here is an album of piano-based songs of the highest quality, matched with a great voice and some fine playing. There are echoes of Stevie Wonder, Billy Joel, Elvis Costello, Joni Mitchell…but whatever the influences, Todd McNeal has woven them together into an authentic and original sound.
With the warm, natural voice of Emma Lewendon as featured vocalist and support from some top Sydney jazz musicians, this album is a must for any serious pop collection.
Todd McNeal trained classically in the UK. After considerable early success as a composer of opera and classical song, he struggled to find a way through the classical/pop/jazz divide and pretty much stopped writing. But after a few years in the wilderness he cheered up and got back to that piano where he belongs. These days he writes seriously good pop songs, music theatre and short film scores.
Emma Lewendon – vocals, backing vocals
Todd McNeal – piano, keyboards
Dave Ellis – acoustic bass, electric bass
Lawrie Thompson – drums
Graham Jesse – flute on Black Dog and Star
Peter Kartu – trumpet on Star
Produced by Todd McNeal
Recorded and mixed by Michael Bartolomei at One Chook Studio, Bondi
Mastered by Albert Zychowski at Sony DADC Mastering, Huntingwood
Art Direction & Design by Kathleen Woolford
Photography by Jedda Bradley
Location
Sydney - Australia.
Similar Artists
Joni Mitchell, Jamie Callum, Elvis Costello, Billy Joel, Sting, Stevie Wonder.