Todd Mcneal (with Emma Lewendon)

-

All My Good Intentions

Beautiful piano-driven pop songs with lush vocals and warm jazz-inflected playing. Joni Mitchell meets Jamie Callum!



Track Listing
Todd Mcneal (with Emma Lewendon)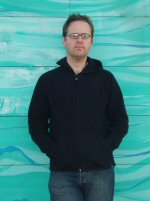 Passionate, lyrical and thoughtful - here is an album of piano-based songs of the highest quality, matched with a great voice and some fine playing. There are echoes of Stevie Wonder, Billy Joel, Elvis Costello, Joni Mitchell…but whatever the influences, Todd McNeal has woven them together into an authentic and original sound.
With the warm, natural voice of Emma Lewendon as featured vocalist and support from some top Sydney jazz musicians, this album is a must for any serious pop collection.
Todd McNeal trained classically in the UK. After considerable early success as a composer of opera and classical song, he struggled to find a way through the classical/pop/jazz divide and pretty much stopped writing. But after a few years in the wilderness he cheered up and got back to that piano…
Read More about Todd Mcneal (with Emma Lewendon)
Location
Sydney - Australia.
Similar Artists
Joni Mitchell, Jamie Callum, Elvis Costello, Billy Joel, Sting, Stevie Wonder.
Related CDs
Categories
EAN: 9330357010447
MPN:DWM001