A Child Of God

-

Divine Balance

This CD will take you through a process of self-forgiveness and release. It will bring deep relaxation and inner peace, returning you to Oneness with God.



A Child Of God
Following a near death experience when I was 27, I began doing healing work. After 30 years of working with many clients I started to experience a series of severe spiritual attacks. These attacks have taken me deeper into the truth of the God Within. From this experience came a CD I called "Divine Balance".
This Cd is a compilation of words given to me daily in meditation over a two-week period. After one month with the words, I decided to record the CD to help others reclaim their balance and to clear those negative patterns and emotions hidden within the recesses of their being.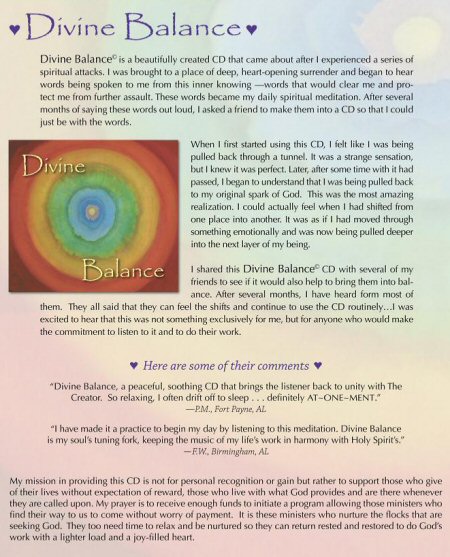 Read More about A Child Of God
Location
Fort Payne, AL - USA.
Related CDs
Categories