Annmarie

-

I Love You More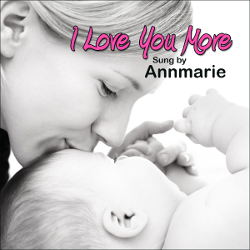 Annmarie
I could tell you all about where I was born and raised, and the rest of my life story, but I'd much rather just share the meaningful parts with you.
I will tell you I've sung at Canterbury Cathedral in England and Notre Dame Cathedral in France. I also met Pope John Paul II at the Vatican in Rome.
For many years, it was a challenge for me to sing unless I took the kids with me... to practices and the actual events. I remember attending lots of late-night choir rehearsals holding my two sleeping young children on my shoulders and singing away. Fortunately, that period of my life is over, and I'm making up for lost time. Now I sing as much as I can and love every minute of it. I feel truly blessed to have been given this voice and the opportunities to share it.
Location
Shiloh Illinois USA
Music Label
Related CDs
Categories