Bouvetøya

-

Bi/Polar

Bi/Polar is a varied selection of themes and soundscapes inspired by the remoteness, isolation, and extreme weather hostility of both polar regions. At just under 40 minutes it is a short, but rewarding aural experience of melodic ambient music.



Track Listing
Bouvetøya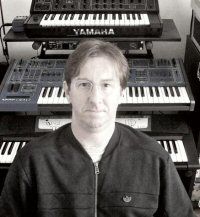 Bouvetøya is the musical avatar of studio-based musician Michael Jones. With over twenty years of writing and recording music behind him, Bouvetøya represents the next phase of Michael's music direction allowing his passion with electronic music to develop the next phase of his recording career.
Bouvetøya is a venture into soundscapes and ambient territory which encompass melodies and themes that translate into aural moods and emotions; which are interpreted by the listener on a subjective basis.
The Introspexion EP is a remastered collection of early Bouvetøya tracks on CD-R covering a variety of electronica styles, some are mainstream, some are very quirky and unique.
Location
Dublin - Ireland.
Similar Artists
FSOL, Boards of Canada, Ulrich Schnauss, Eluvium, Biosphere.
Related CDs
Categories