Ionian

-

One Night

If you like unique rock music blended with hints of folk influence and heavy, metal based riffs, then this is the album for you! (recommended for prog-rock fans!)



Track Listing
Ionian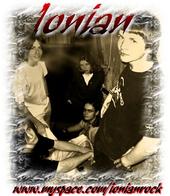 Ionian are a 4-piece, Cumbria-based Alternative Rock Band. They play a mixture of covers and original music, and have just finished their debut album which is now for sale!
The band formed after Kiefer and Jamie left their previous band (after artistic differences). Jamie moved school to Keswick, where he met Sophie and her brother John. After a couple of jam sessions together, they decided to start Ionian.
Ionian have enjoyed a lot of success recently, playing at local festivals such as Solfest 2006 and Maryport Blues Fest, and came second in a nationwide battle of the bands competiton, where they represented the whole of Cumbria and Lancashire.
Ionian's blend of Neo-Prog and Alternative rock stangely compliment each other to give a unique but raw sound, although likened to such bands as…
Location
Maryport / Keswick, Cumbria - England.
Similar Artists
Hopefully no one! We don't try to rip off other people!
Related CDs
Categories