After Dark Records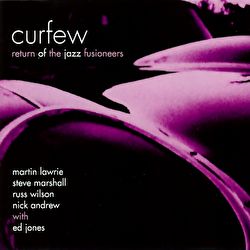 Curfew - The Return Of The Jazz Fusioneers
The Return of the Jazz Fusioneers captures the 'live' feel of the band after a long (but very enjoyable) UK tour. As a result there's lots of first takes in there and very few overdubs. This means both extraordinary energy levels on some of the uptempo sections and great dynamics on the quieter numbers. Think Weather Report mixed with Tribal Tech!
Listen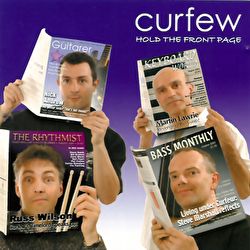 Hold the Front Page is one of the most exiting and diverse Jazz Fusion works of the past few decades. Curfew manage to blend Jazz, Funk, Flamenco, Indian, Drum and Bass, psychedelic and Classical styles with their own unique slant!
Listen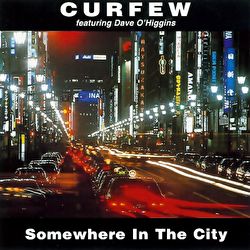 Curfew - Somewhere In The City
The first Curfew CD release with the added bonus of Dave O'Higgins and Mark Hewins on sax and guitar - brilliant contributions from both of them. A great mix of original instrumentals, songs and covers. Great energy and dynamism across the whole band and a stunning cover version of Jaco Pastorius' "Come On Come Over " medley'd with Weather Report's "Barbary Coast".
Listen
Buy the complete collection on CD for £23.97 + delivery