Eve Of Mind CDs
Buy the complete collection on CD for £13.98 + delivery
Eve Of Mind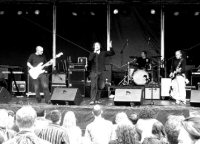 Eve Of Mind are a 4 piece rock group from Cork, Ireland. The members are: Ger Buckley, Brian Cleary, Zullo & Keats on the beats.
In the turbulent month of January, vocalist Ger went through a very intense & prolific writing period where he wrote a new album in under a fortnight entitled "Welcome To Our Scenery". A concept album, it explains the bands philosophy on life with Fun, Happiness, Freedom & Creative Expression being key factors in their mentality. How this amazing band joined to make such beautiful music happens to be quite a bizarre tale. A very peculiar occurrence of strange events led to this happening. In short, Ger & bassist Brian formed their first band nearly a decade ago, went to New York in 2001, and then left following the chaos of 9/11. Different cocktails of bands were drank by the two but then earlier this year with the birth of these new songs, they found what they had been looking for. Almost immediately everything started fitting into place.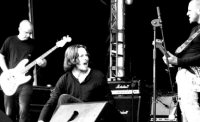 On vacation in Cork, Zullo, a former guitar professor and well known session player in Italy heard the songs that would soon change his life & career forever. An Italian migration ensued and so the revolution began! The owner of BPM Studios introduced the band to Keats and immediately the guys knew they had found the fourth point of the diamond. "Welcome To Our Scenery" was soon completed and the band chose to record the first 3 songs of the concept album plus their inspiring ballad "Its Alright".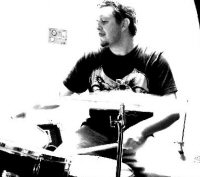 In June 2006, the band went into BPM Studios to record the EP "Lets Take A Ride". Recorded live, these 4 tracks captured on tape the unexplainable energy that is Eve Of Mind. Since then the EP has had reactions that can only be described as rather psychotic. EOM music clearly transcends the age, gender and genre barriers usually encountered by other bands. Because of this their music has spread like wild fire across several pockets of Europe and America. With a test market of roughly 1500 people over the last 2 months the music has had a 100% hit rate.
Eve Of Mind's mass appeal was clearly demonstrated by the overwhelming reaction to their first live performance at the Indie-Pendence Festival held in Cork, Ireland in August 2006. This band do not follow trends, they make them. Eve Of Mind write the soundtrack for independent thought… and can only be fully appreciated by those who think for themselves.
Enjoy EOM
Similar Artists
The Smiths, The Doors, Elvis, The Cure.