Beck Stacey

-

Wolf City

This is my 4th album, its more refined and a lot darker than my previous work.

Its about change, the full moon, the night and the darkest hour before dawn.



Track Listing
Beck Stacey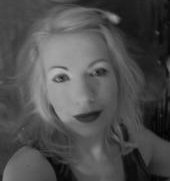 Female singer songwriter, DIY artist from Nottingham. Plays piano, guitar and percussion.
Location
Nottingham - England
Similar Artists
PJ Harvey, Kate Bush, Joni Mitchell, Tori Amos, Bat For Lashes, Nina Simmone
Related CDs
Categories