Gilli Moon

-

Temperamental Angel

gilli moon's second music offering, delivering us her personality crisis, emotions and sensuality. Title track winner of the Song Expo 2001, Benelux and No. 7 in the Top 15 of the Chicago Star Newspapers Albums of the Year.



Track Listing
Gilli Moon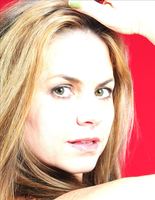 gilli moon is a Hollywood based Australian artist, who delivers conscious music, art and a brave sense of self-expression in her energetic, sensual and expressive performances and recordings. gilli (pronounced as with a "J") is an illustrious poly-media artist, with multifaceted albums and dynamic live shows that have touched music lovers worldwide garnering high praise from the most jaded of critics. She is the quintessential renaissance woman, with a ceaseless contribution to the creative and artist communities at large. She creates music that is fresh, rebellious, passionate and unique. ITunes has been unable to classify her. She stands alone. Her restless creativity and rebellious nature continually urge the artist to push the envelope when writing a song, recording in the studio,…
Location
Los Angeles - USA.
Similar Artists
Alanis Morrisette, Madonna, Sheryl Crow, Sade, David Bowie, Tori Amos.
Music Label
Related CDs
Categories
UPC: 780014480424
MPN:WGM44804