Will Harding

-

Drinking Rum

They say write about what you know, so prepare yourself for tracks about going out and getting leathered, seeing ex girlfriends looking even better than when you were with them and general heartache! So er, enjoy (where appropriate/possible!)



Track Listing
Will Harding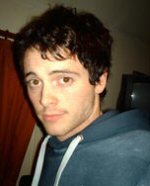 I'm sorry, but Will Harding will not be writing about himself in the third person!
Let's see.I'm a singer-songwriter from just outside Brighton. I've been writing and recording soundtracks for indie films for a while and at the end of 2005 I finally got round to recording my debut EP.
Basically I just totally love everything to do with music and I hope that shows! The rest is for you to decide. Have a quick look at my myspace profile for some more info and maybe a cover or two :) http://www.myspace.com/williamharding
Location
Brighton, East Sussex - England.
Similar Artists
Mary Lou Lord, Elliott Smith, Bright eyes, Love.
Related CDs
Categories