Caroline G Gibson

-

The Making Of On Ma Journey Now - DVD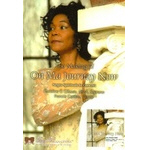 "The Making of On Ma Journey Now" is the Companion DVD to CD "On Ma Journey Now" done in a multiple camera shoot at the Rachel M. Schlesinger Concert Hall.
Track Listing
Give Me Jesus (arr. Hall Johnson)

His Name So Sweet (arr. Hall Johnson)

Steal Away (arr. H. T. Burgleig

My Soul's Been Anchored in De Lord (

Po' Mo'ner Got A Home At Las'

Ride On King Jesus (arr. Hall Johnson)

Witness (arr. Hall Johnson)

This Little Light O' Mine (arr. John W. Work)

He's Got the Whole World In His Hand
Caroline G Gibson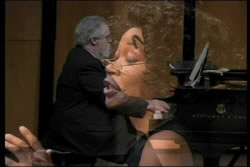 Award-Winning Soprano, Caroline G Gibson brings to life the breathtaking beauty, inspiration and historical signficance of this rich music art form.
Seen on PBS and in concert around the world.
Now you can enjoy her for yourself!
Hear and buy the CD and/or DVD or Call Toll Free to order: 1-800-774-0366
Read More about Caroline G Gibson
Location
Capitol Heights, Maryland - USA.
Music Label
Related CDs
Categories
UPC: 837101182126
MPN:8212