Gemiti

-

Follia

That thing we superficially define as "evil" is in truth the distorted and undermined counterpart of the impulsive and passionate nucleus of the human mind. Like our own image reflected in a mirror.



Track Listing
Gemiti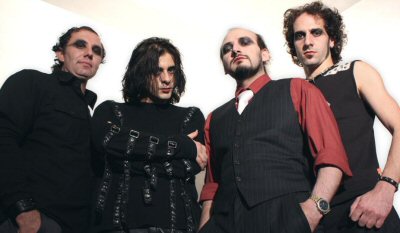 Gemiti were formed in 2003 by David (vocals) and Sergio (computer), who wanted, initially as a duo, to bring to life a musical project oriented towards electronic/industrial/dark sounds, and characterized by direct lyrics without censorships, screaming everithing that "merry pops" cannot say and contaminating the listener with the visceral emotions woven by their music.
Successively the lineup grown with the income of Saverio (guitars) and Enzo (drums) with David taking care of bass duties (alongside vocals). Everyone of the four players instills various infuences in Gemiti's music, from Rock to the destabilizing elements of Industrial, from Metal to New Wave.
Two years later, in 2005, having written a huge number of new songs, the band begins his own live activity touching various venues…
Location
Capo d' Orlando (ME) - Italy.
Similar Artists
Marilyn Manson, Rammstein, Nine Inch Nails, Depeche Mode.
Related CDs
Categories
MPN:GCD001