Ze

-

Your Delight

Visually and audibly well packaged, this is personable, down-to-earth and friendly. ZE(pronounced Zee) is undoubtedly a chanter to be cherished in the UK soul-gospel scene as this new keepsake debut collection conclusively reveals. Highly recommended, the backdrop tracks are sophisticated and atmospheric soul. Her songs are self-penned aflame with quiet enthusiasm for life, love and the Good News. She almost brashly has the bearing and standing of a well established artist. Yet this is London-born ZE's first full length album release, produced by James Cannock. "Can't Help But Wonder" was featured on a compilation CD in support of the work in Darfur, Africa by charity CORD and featured well on the NCM Euro Chart. (Reviewed by Paul Davis - New Christian Music)



Track Listing
Ze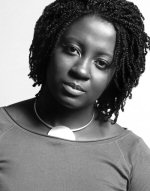 Introducing ZE
London-born singer/songwriter ZE fuses gospel with a contemporary urban soulful sound.
"Warm, moving and spiritual. . .an elixir for the senses" (Earle Holder,HDQTRZ Digital, Atlanta)
Displaying strong creative leanings from an early age, it was not until her late teens that ZE was to discover a voice that would demand her attention, nurturing and ultimately public expression.
During her teen years her interest and involvement in the creative arts was extensive and sustained - dance (tap & contemporary, talent contests), drama ( Mountview Theatre School, Sylvia Young, National Youth Music Theatre, Edinburgh Fringe) even script writing (applying for NYC Film school).
Alongside these pursuits ZE would continue to write songs at home and school (high school Music Award) and…
Location
Birmingham - England.
Related CDs
Categories
EAN: 5050693199029