Curst Mountain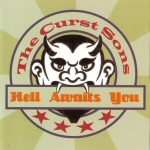 The Curst Sons' keenly anticipated follow up to "A Day Late and a Dollar Short", "Hell Awaits You", continues the boys' vigorous rummage through the roots music of pre Rock & Roll USA. Irreverently mixing elements of Blues, Folk and Bluegrass with occasional hints of Afro-Latin and New Orleans Jazz, the Curst Sons' raw and rootsy sound is both deeply traditional and weirdly contemporary. Luke Cresswell plays percussion on three of the tracks on Hell Awaits You. Oscar nominated film...
Listen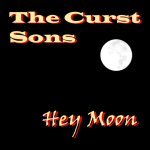 Inspired by vitality and spontaneity of early American folk music the Sons mostly write their own songs, avoiding reverential "folky" imitation and adding a shot of urban grit and a dose of rye humour. This collection includes some songs first heard in live session on Mark Lamarr's BBC Radio 2 show. "A fine new album...loads of good things..." - Mark Lamarr BBC RADIO 2
Listen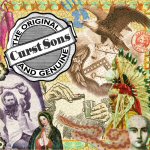 Curst Sons - The Original And Genuine
The Original and Genuine is the 4th CD release for the Brighton UK based Curst Sons and features 13 brand new compositions.The Sons have been working at their personal take on American traditional music for more than a decade now -cheerfully blending styles from Blues to Bluegrass into the distinctive full flavoured Curst Sons sound. Raw and powerful and yet at times surprisingly tender - this is The Original and Genuine Curst Sons and there's no one else quite like them.
Listen
Buy the complete collection on CD for £29.97 + delivery