Curst Sons

-

Hey Moon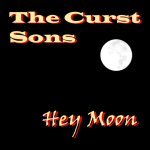 Inspired by vitality and spontaneity of early American folk music the Sons mostly write their own songs, avoiding reverential "folky" imitation and adding a shot of urban grit and a dose of rye humour. This collection includes some songs first heard in live session on Mark Lamarr's BBC Radio 2 show. "A fine new album...loads of good things..." - Mark Lamarr BBC RADIO 2
Track Listing
Little Black Train

Hope Need Want

Hey Moon

Mama

Rock Covers Band

The Secrets of the Boudoir

Ain

Lazarus

Tell it to Me

Yellow Ribbon
Curst Sons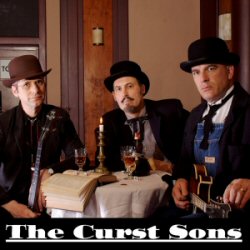 REVIEWS:
Grassroots genres mixed together for something entirely fresh, original and genuine.
Music-News ****
R2 (Rock'n'Reel) ****
The Curst Sons are definitely unique, and in an industry where too many bands play really great music that sounds the same as too many other bands, that's a major plus. … No one will listen to this album and be untouched by it.
Backroads Music
…sometimes macabre, always engaging lyrical numbers, take their influences from Americana, blues, Irish folk to roots and more, embracing the history of these genres and adapting them into something new and just as exciting. – catch one of their animated live shows for a rip-roaring good time.
The Brighton Source
As fine a band as we've ever had in session on the…
Location
Brighton, East Sussex - England.
Music Label
Related CDs
Categories