Curst Sons

-

The Original And Genuine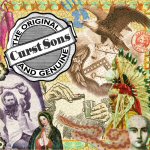 The Original and Genuine is the 4th CD release for the Brighton UK based Curst Sons and features 13 brand new compositions.The Sons have been working at their personal take on American traditional music for more than a decade now -cheerfully blending styles from Blues to Bluegrass into the distinctive full flavoured Curst Sons sound. Raw and powerful and yet at times surprisingly tender - this is The Original and Genuine Curst Sons and there's no one else quite like them.
Track Listing
Bang Bang Billy 3.18

Hate (Ain't it Sad) 4.24

Snowbound 2.41

Wild Country 3.58

Never Liked it 3.05

Ten Years 3.10

Time Bomb 2.52

Till I Met You 2.25
Curst Sons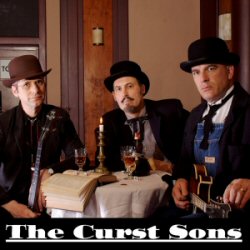 REVIEWS:
Grassroots genres mixed together for something entirely fresh, original and genuine.
Music-News ****
R2 (Rock'n'Reel) ****
The Curst Sons are definitely unique, and in an industry where too many bands play really great music that sounds the same as too many other bands, that's a major plus. … No one will listen to this album and be untouched by it.
Backroads Music
…sometimes macabre, always engaging lyrical numbers, take their influences from Americana, blues, Irish folk to roots and more, embracing the history of these genres and adapting them into something new and just as exciting. – catch one of their animated live shows for a rip-roaring good time.
The Brighton Source
As fine a band as we've ever had in session on the…
Location
Brighton, East Sussex - England.
Music Label
Related CDs
Categories